Bewdley Town Council
Planning and Licensing Committee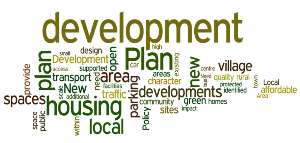 Planning and Licensing Committee
The Planning and Licensing Committee meets every month at the Guildhall. All planning applications in Bewdley are referred by the District Council to the Town Council Planning Committee for its views, and for the Committee to recommend whether an application should be approved or refused. The Committee also consider applications for premises licenses and makes representations to the district Licensing Sub Committee where appropriate.
All Planning and Licensing Committee meetings of the Town Council are open to the public and generally take place at 6.00pm on the first Wednesday in the month in the Guildhall.
Anyone wishing to speak either for or against a planning or license application, or any subject coming within the remit of the Committee, may do so subject to standing orders and in consultation with the Town Clerk.
The members of the Planning Committee for 2017/2018 are as follows:
Councillors John Beeson, John Byng, Mrs Linda Candlin, Roger Coleman, Mrs Calne Edginton-White, Miss Mary Fishwick, Paul Harrison and Gordon Yarranton.
Please note the Agenda for each Planning and Licensing Committee will be available approximately one week prior to the Committee meeting.
Live planning applications in Bewdley can be viewed using our unique "Planning Tracker", accessed from the main menu.
More information about the Planning system in England can be found here
You can also view information about Planning and Local Planning Policy in the Wyre Forest District here