Remembrance 2019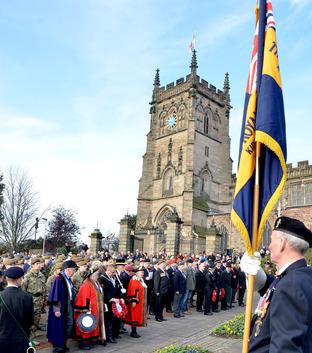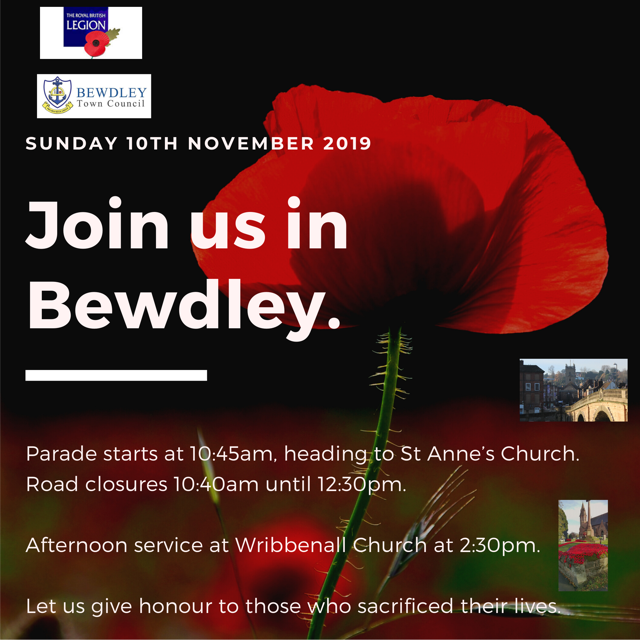 This year's service will take place at St Anne's Church, starting at 11am after the parade which will set off at 10:48am, moving up towards the Church.
TIMELINE:
On the day, the parade will gather at Bridge House as the roads are closed, from there they will set off at 10:48am, reaching the front of the church by around 10:55am. At this time, the Civic Group, made up from members of the Council and dignitaries that are in attendance as well as a few others, will move to the front of the church. Once the bells have rung, the silence is finished and the service is concluded, the wreaths will be laid out at the memorial.
WRIBBENHALL SERVICE:
As with previous years, in addition to the morning service at St Anne's there will be an afternoon service in Wribbenhall.
It will start at the war memorial at 2:30pm.
For more information, please contact St Anne's Church on 01299 405385.