Town Mayor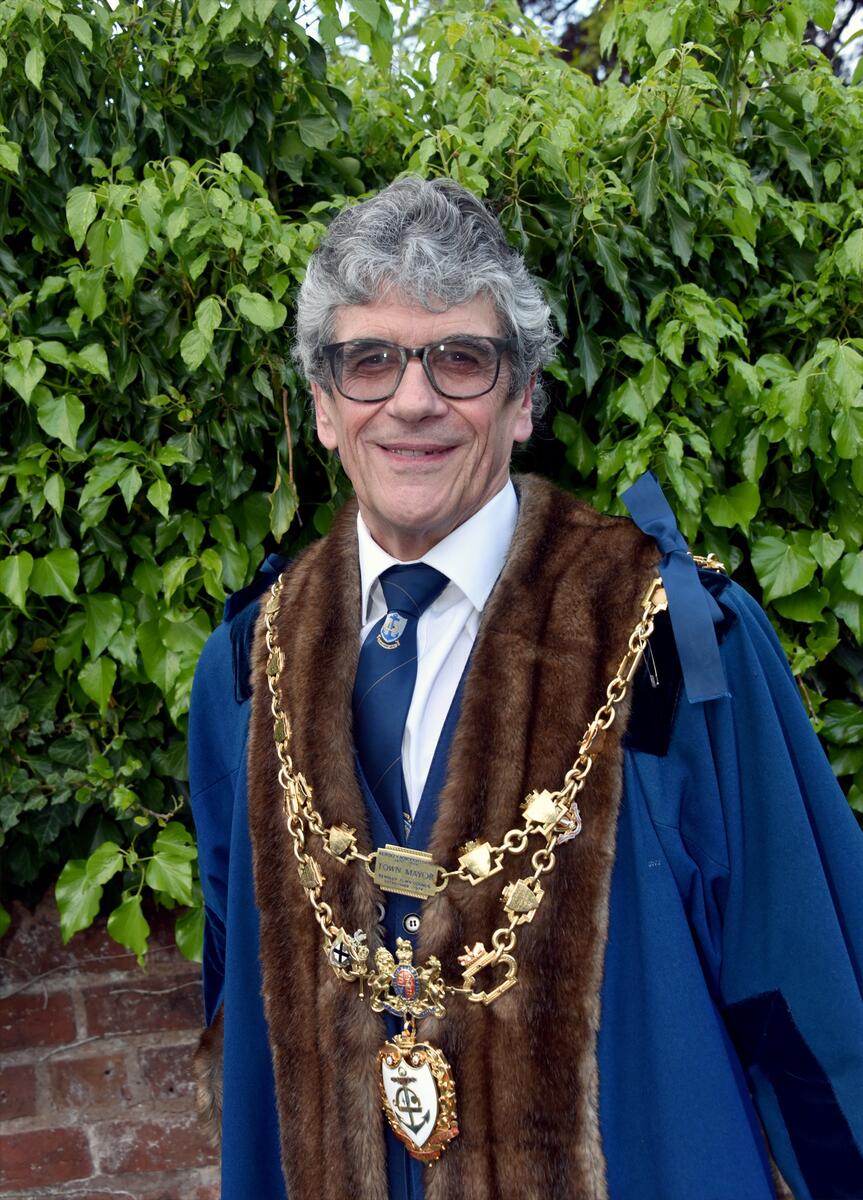 At Annual Mayor Making on 10th May 2019, Councillor John Byng was elected Mayor for 2019/2020.
Councillor John Byng took over the role of Mayor of Bewdley from Councillor Roger Coleman, who was thanked for all his efforts during his term of office and presented with a gift.
Councillor Byng said that he was "honoured and privileged" to be able to represent Bewdley as Mayor and thanked his fellow Town Councillors for electing him. He also thanked his wife, Barbara, for her support as lady Mayoress.
Councillor Laurence Kearns was elected as Deputy Mayor, until his resignation on 2nd December 2019. Following election by their peers at Bewdley School, Elizabeth Thomas took over from Star Powell as Young Mayor, with Storm Powell and Jacob Wilks both elected as Deputy Young Mayor.
A Civic Award was presented by the outgoing Mayor, Councillor Coleman, to Tim Wilkins for his outstanding services to the community and Thank You Awards were also presented to Dave Carr, Bewdley Scouts and Marching Band, Martin Fisher and Martyn Carter, Town Marshals, and Philip Mansell, for his work promoting clean air in Welch Gate.
The Mayor's chosen charities this year are Age UK and Guide Dogs for the Blind.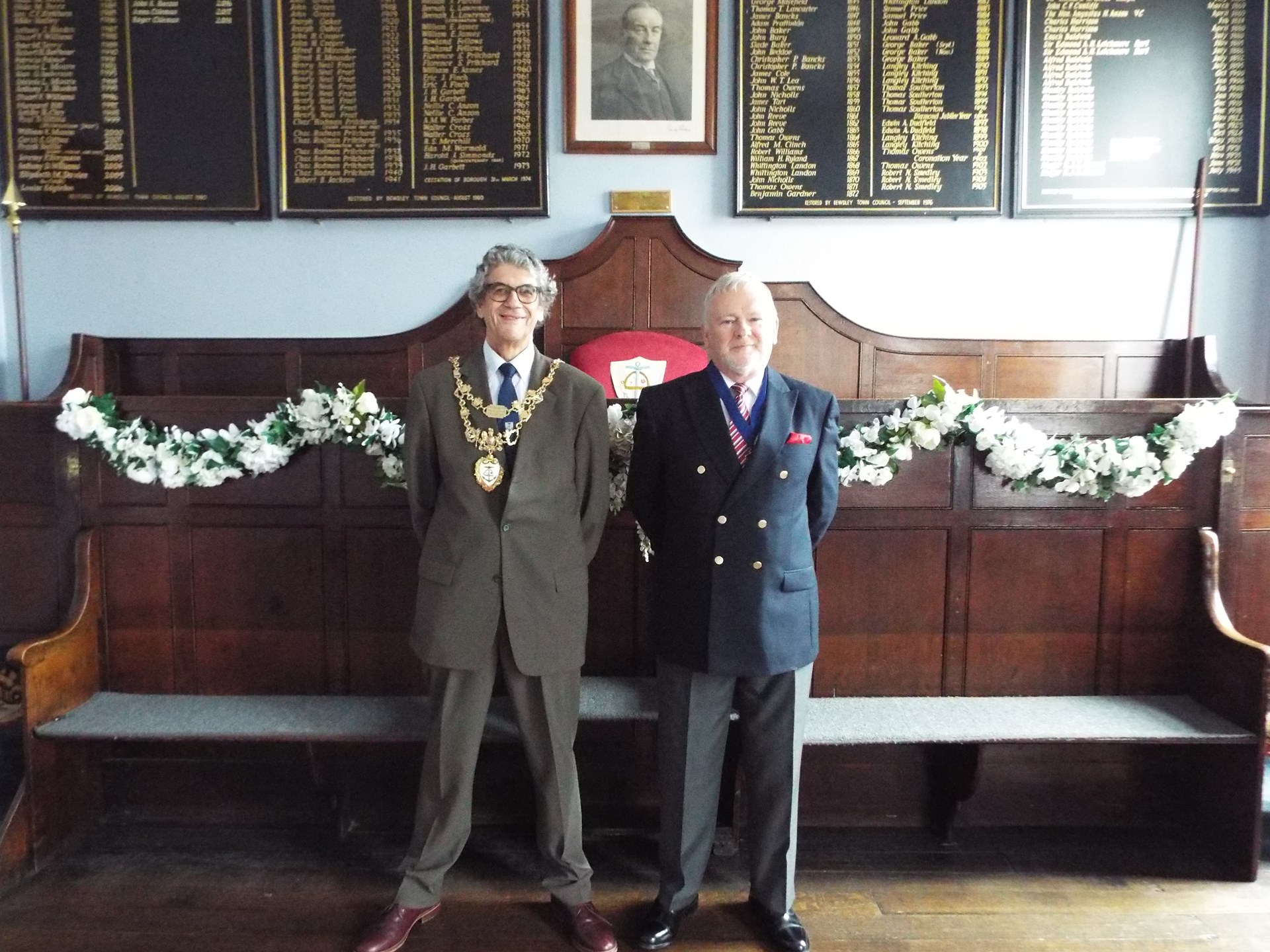 Age UK Bromsgrove, Redditch & Wyre Forest (Age UK BRWF) is a local self-funding charity supporting older people aged 50+ and their families across Bromsgrove, Redditch and Wyre Forest. Its aim as a charity is to make North Worcestershire a better place for people to grow old, by delivering a range of local services aimed at promoting independence and enabling people to make the most of later life.
Core to Age UK BRWF is its free and confidential Information and Advice (I&A) service. Age UK BRWF's I&A team are trained to help people on a variety of topics, including social care; benefits and pension advice, staying safe, warm and independent at home as well as support for carers. To help meet the needs of the local community, Age UK BRWF has developed the delivery model for its I&A service, offering more flexibility for telephone support, home visits and outreach appointments to provide the personal contact that people value. For enquiries, to book an appointment of to arrange a home visit call 01527 570490 or email enquiries@ageukbrwf.org.uk
Age UK BRWF has brought together its Help at Home, Handy Person and Gardener services to form a new integrated range of 'At Home' services aimed at supporting people to remain independent and safe in their own home. Whilst this is a chargeable service, it is non-profit making with any surplus used to support Age UK BRWF's charitable work. For more information visit www.ageuk.org.uk/brwf/our-services/at-home-with-age-uk-brwf/
Age UK BRWF also provides a range of charitable services and activities, aimed at reducing loneliness and isolation including it Befriending & Care Calls service, Friendship and Social Groups, Bromsgrove Men In Sheds. For more information call 01527 570490 or visit www.ageuk.org.uk/brwf/