Bewdley Town Council
Town Mayor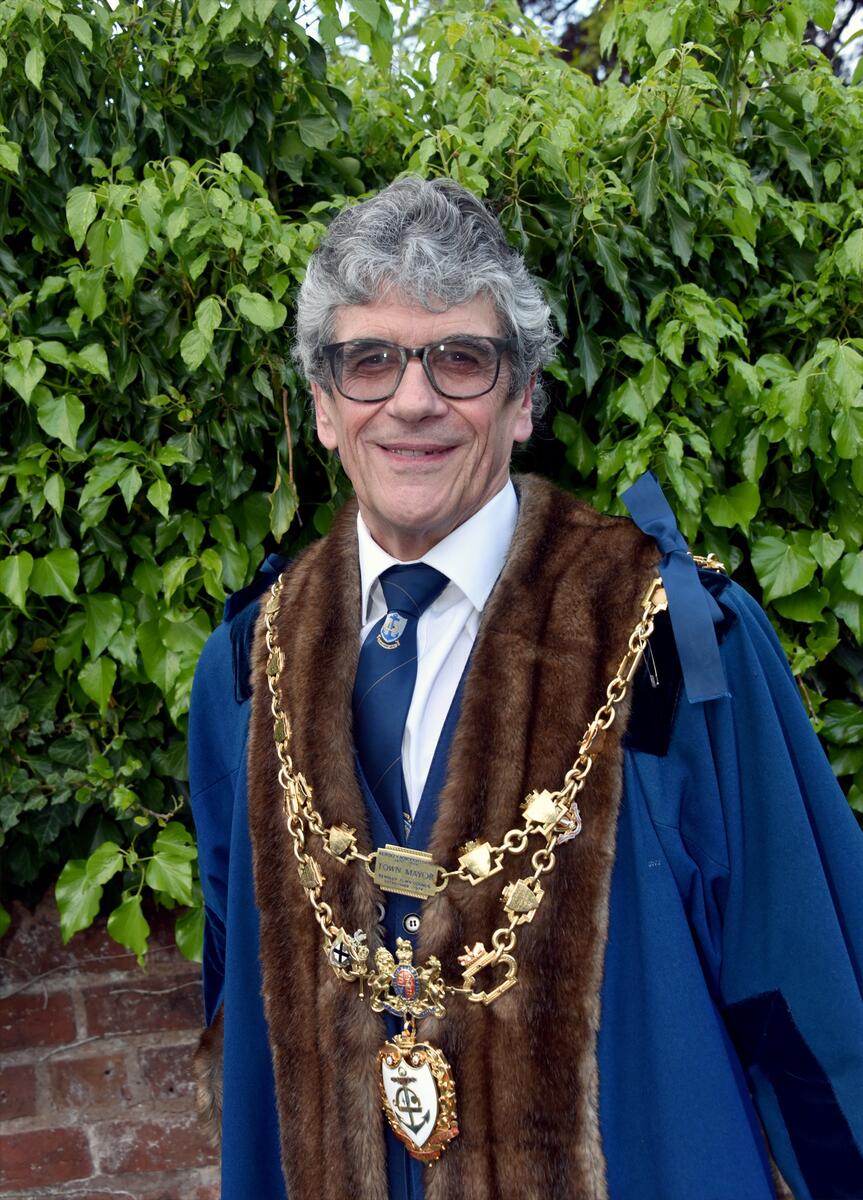 At Annual Mayor Making on 10th May 2019, Councillor John Byng was elected Mayor for 2019/2020.
Councillor John Byng took over the role of Mayor of Bewdley from Councillor Roger Coleman, who was thanked for all his efforts during his term of office and presented with a gift.
Councillor Byng said that he was "honoured and privileged" to be able to represent Bewdley as Mayor and thanked his fellow Town Councillors for electing him. He also thanked his wife, Barbara, for her support as lady Mayoress.
Councillor Laurence Kearns was elected as Deputy Mayor. Following election by their peers at Bewdley School, Elizabeth Thomas took over from Star Powell as Young Mayor, with Storm Powell and Jacob Wilks both elected as Deputy Young Mayor.
A Civic Award was presented by the outgoing Mayor, Councillor Coleman, to Tim Wilkins for his outstanding services to the community and Thank You Awards were also presented to Dave Carr, Bewdley Scouts and Marching Band, Martin Fisher and Martyn Carter, Town Marshals, and Philip Mansell, for his work promoting clean air in Welsh Gate.
The Mayor's chosen charities this year are Age UK and Guide Dogs for the Blind.