Bewdley Town Council
Weather in Bewdley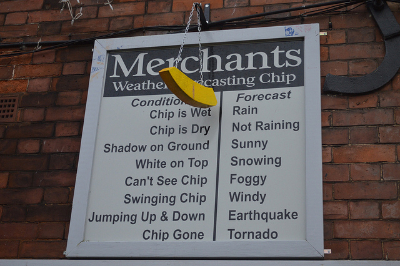 Click here for a slightly more accurate weather forecast for Bewdley, but do go along to Merchants, have some fish and chips and see if you can spot the weather forecasting chip!
But whatever the weather, there's loads to do in and around Bewdley
Rain proof ideas include the Severn Valley Railway and Bewdley Museum, or simply shelter in one of the cosy shops, tea rooms or pubs!
Find out more about planning your visit.