Bewdley Town Council
Town Council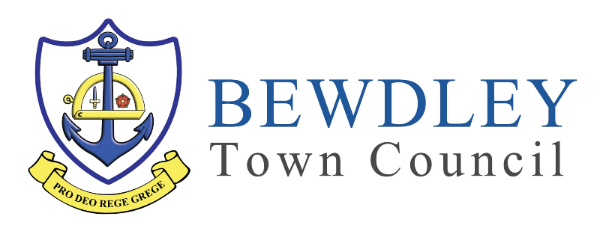 About The Town Council
Bewdley Town Council was created in 1974 following the reorganisation of local government in England & Wales before which it had been a Borough within Worcestershire. It now forms part of Wyre Forest District Council which is one of six District Councils within Worcestershire.
Bewdley Town Council has 13 Town Councillors all of whom are elected for a term of four years. For voting purposes, Bewdley is divided into three Wards which are Bewdley West (4 Councillors) and Bewdley East (4 Councillors) on the west side of the river and Wribbenhall (5 Councillors) on the east side.
The Town Council Elections last took place on 22nd May 2014. The next election is due to take place in 2019, one year later than scheduled due to the District Council amending their electoral arrangements.
Information (including contact details) about your Town Councillors can be found in the Councillors section.
The Town Council year begins officially with the Annual Meeting of the Town Council. This is also known as "Mayor-Making" when the Town Councillors elect a Mayor, a Deputy Mayor, the Town Council's Committees and Advisory Groups, and representatives to outside bodies. This last took place on 12th May 2017 when Cllr Mrs Anna Coleman was elected as Mayor and Cllr Mrs Linda Candlin as Deputy Mayor.
The Town Council meet once a month. They generally do so on the first Monday of each month unless that happens to be a Bank Holiday in which case they take place a day later.
The Town Council is actively involved with a number of organisations in Bewdley on which it has representatives including Bewdley Civic Society, Community Transport Helpline, Bewdley Development Trust and Bewdley Medical Practice Patients' Advisory Group.
In addition, the Council has representatives on the following organisations: County Association of Local Councils Executive (CALC), Wyre Forest Citizens Advice Bureau and Wyre Forest Community Emergency Planning Forum.
Some local services are provided by Wyre Forest District Council and Worcestershire County Council. We work very closely with these organisations to ensure that our town is represented, with District and County Councillors also attending Town Council meetings.
You can contact the Council by e-mail at office@bewdleytowncouncil.org or in writing to:
Bewdley Town Council, The Guildhall, Load Street, Bewdley DY12 2AH